The Pen Addict Franklin-Christoph Pocket 66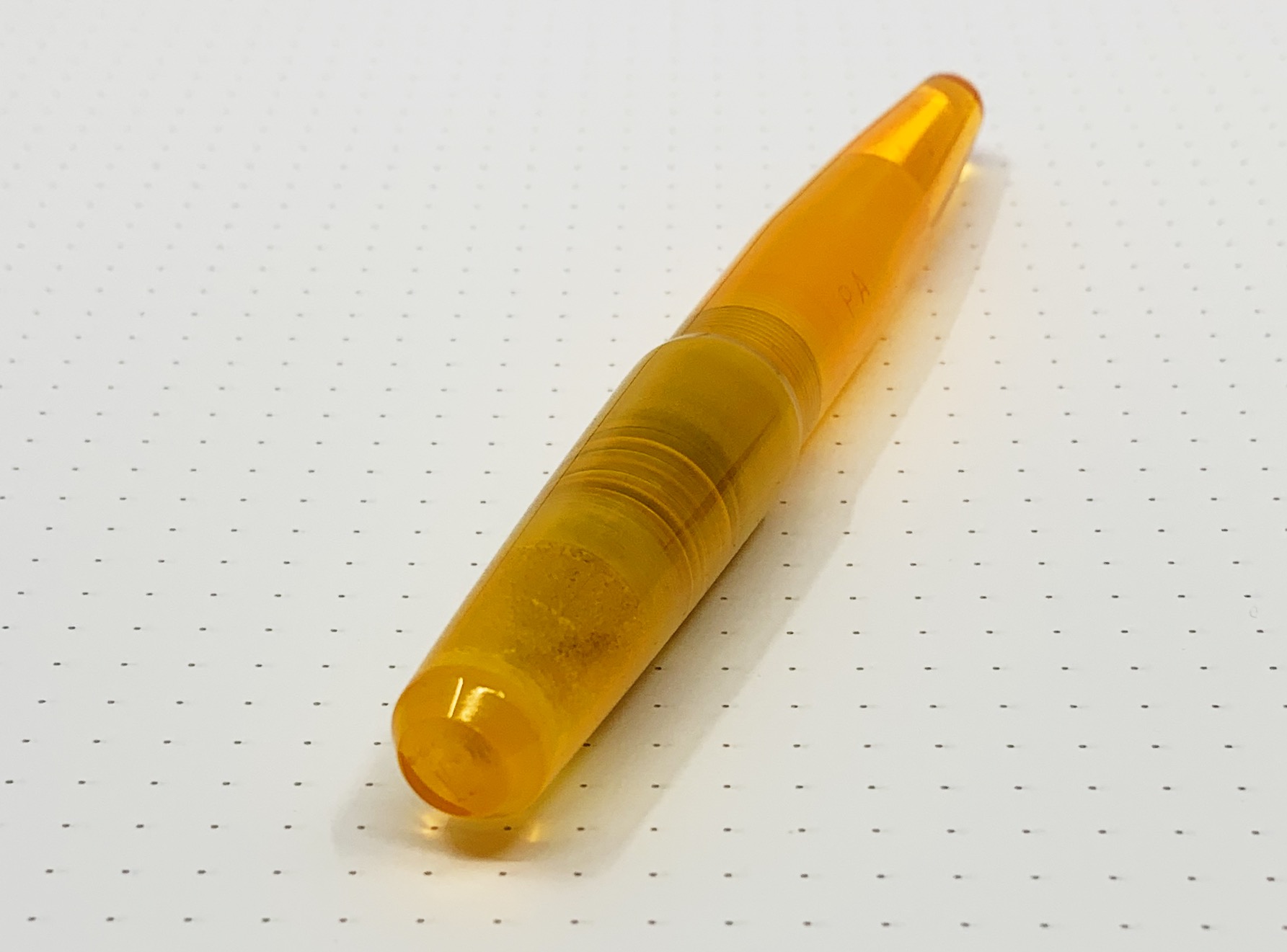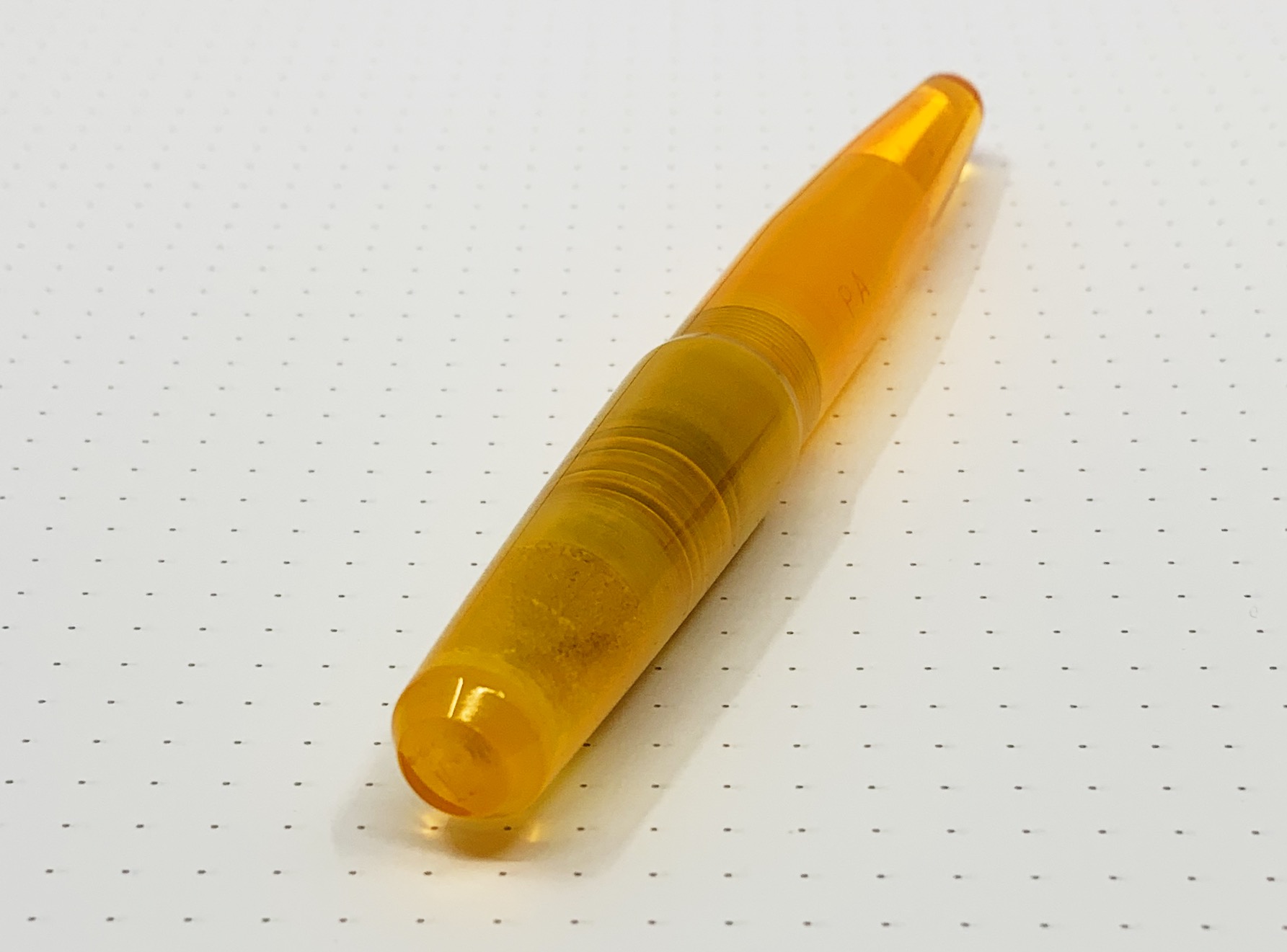 The Pen Addict Franklin-Christoph Pocket 66
This Orange and Grey translucent acrylic barrel fountain pen is made exclusively for The Pen Addict by Franklin-Christoph. The P66 is a pocket-sized fountain pen with tapered ends, allowing you to take it in and out of your pocket, bag, backpack, purse, or pen case with ease.
Due to its size, this pen only takes short international cartridges, or can be easily eyedroppered for a larger ink capacity. Each pen ships with a #6 steel nib in your choice of size from EF to 1.5 mm stub.
Click images to see them full-sized.
Full specs via Franklin-Christoph:
4.75" from nib tip to end of barrel
5" capped
.55" barrel diameter near cap
5.56" with cap posted
.42" smallest diameter of grip section
Weight = .8oz or 22.6 grams